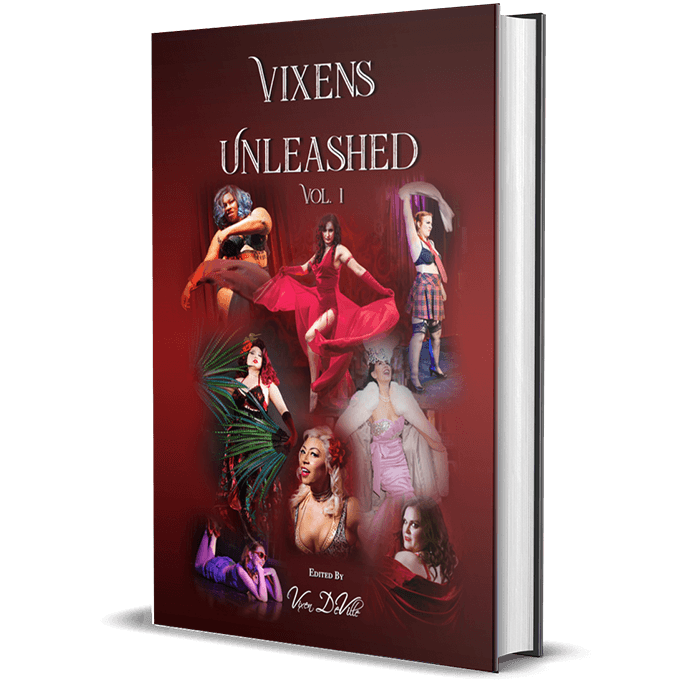 DOWNLOAD YOUR FREE COPY OF

VIXEN'S UNLEASHED VOL . 1
12 inspirational and moving stories from students of Vixen DeVille, documenting their journeys, battles, breakthroughs and triumphs, and the positive impact that Burlesque training made on their lives. Whether gaining the confidence to walk out onto the burlesque stage or out of their own front door, these women celebrate their ability to demand to be seen, to eradicate insecurities and in some cases even prove doctors wrong! No matter your age, shape, size, physical ability or life experience, we are all worthy of the stage, of a voice, of self-love.